The Lakes Inn Motel: Suites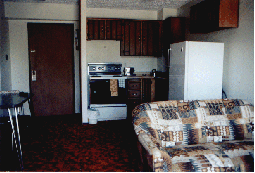 The suites offered by The Lakes Inn Motel have been created to make your stay the most comfortable possible. The kitchenette includes a full sized fridge, a stove and a sink. Also included is all the teatowels, dishes, and cutlery that is needed. There is also a table and chairs provided. The bathrooms include a toilet, sink, and a bathtub/shower combination. Fresh towels are provided daily.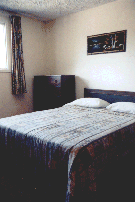 The bedrooms include a closet, a night stand, a table lamp, as well as either a double bed or two single beds. During the hot summer nights sleeping can still be comfortable with the air conditioning units provided in some of the suites. Housekeeping will tidy the rooms and make the beds on a daily basis.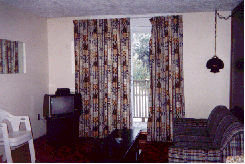 The living room area is furnished with a coffee table, end table, a couch (some of which are pull out couches for more sleeping room), and an arm chair. Cable TV is provided as well.